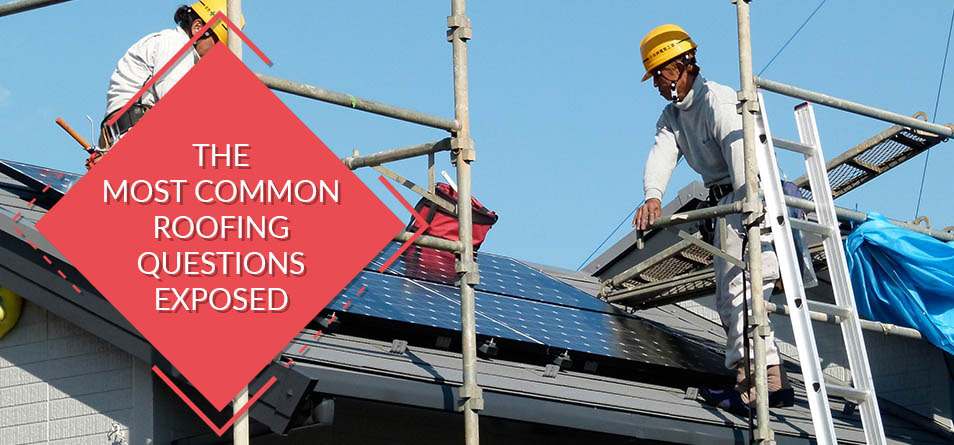 The Most Common Roofing Questions Exposed
While every Colleyville, TX homeowner's situation is unique, there are certain questions that roofing professionals at Charles Martin & Son Roofing hear over and over again. Let's take a look at the top roofing questions asked by homeowners.
1. Does my roof need to be repaired or replaced?
This question often determines the difference between a quick fix and a long, expensive process. A variety of factors determine this answer including how close your roof is to the end of its expected lifespan, any severe storm damage it has endured, and the overall condition of the roofing system. A roofing expert is the best person to assess whether a repair will be sufficient or a full-blown replacement is required.
2. What type of roofing materials should I choose?
Each roofing material has its advantages and disadvantages depending on the part of the country you live in. Discussing these factors during your free consultation with Charles Martin & Son Roofing can help you decide. Types range from asphalt shingles, which make up approximately 70% of homes in the US, metal, tile, slate, and wood.
3. How much does it cost to replace a roof?
The price varies significantly based on the size and scope of the project, but a general estimate is between $2,000 and $10,000 for an average residential home. Higher-end materials and larger homes will increase the price. A legitimate roofing professional will always provide an estimate before work begins.
4. How long will it take to replace my roof?
This depends largely on the type of materials used and the size of the job. For a typical residential project, it can be completed within a few days. A very large and complex home or commercial project tends to take much longer and can last up to a few months.
—
When you meet with a professional contractor at Charles Martin & Son Roofing, you can rest assured that you will be involved in the entire process. Your questions will be thoroughly answered prior to any work beginning. Our work is guaranteed and we follow top industry standards in all installations.