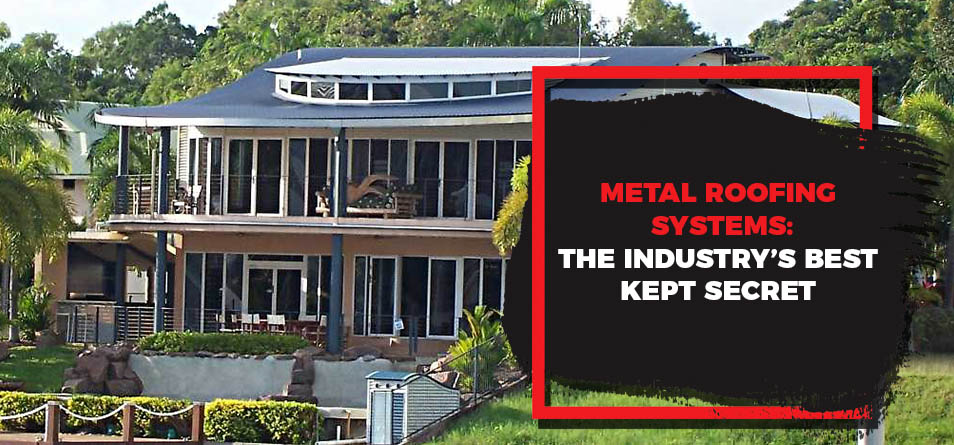 Metal Roofing Systems: The Industry's Best Kept Secret
Metal roofing systems have just recently become popular due to their improved appearance and performance of products. Metal roofing systems contain a variety of materials such as metal tiles, shingles, shakes, stone-coated metal roofing, and press-formed roofing. One of the leading competitors in metal roofing is DECRA Roofing Systems, Inc., which focuses on primarily residential products for your Colleyville, TX home.
Although metal roofing systems have been on the market for nearly 50 years, few people are able to tell them apart from traditional materials due to their conventional appearance. This can be both a positive and a negative. The inability for individuals to discriminate between roofing materials can make marketing difficult. Regardless, the variety of styles and durability of metal roofs has been a major factor in recent growth.
Charles Martin and Son Roofing understand the draw that metal roofs can have. They perform well in harsh environments and are common in areas where major storms and natural disasters are a common entity. Texas was one of the first big markets and offers insurance rebates for impact resistant roofing. Not only is metal roofing lightweight, but also it is also resistant to freeze and thaw cycles. Furthermore, they offer high performance and are easy to install.
DECRA is one of the roofing materials that Charles Martin and Son are committed to using. It incorporates many advantageous qualities while also specializing in roofing that contains recycled content and ENERGY STAR components. A number of homes and businesses in Bedford, TX may be made of metal tiles, shingles, and shakes, yet are most likely not easily discriminated from the rest. If you are interested in replacing your traditional roofing system with metal roofing, contact Charles Martin and Son today to learn about your options!