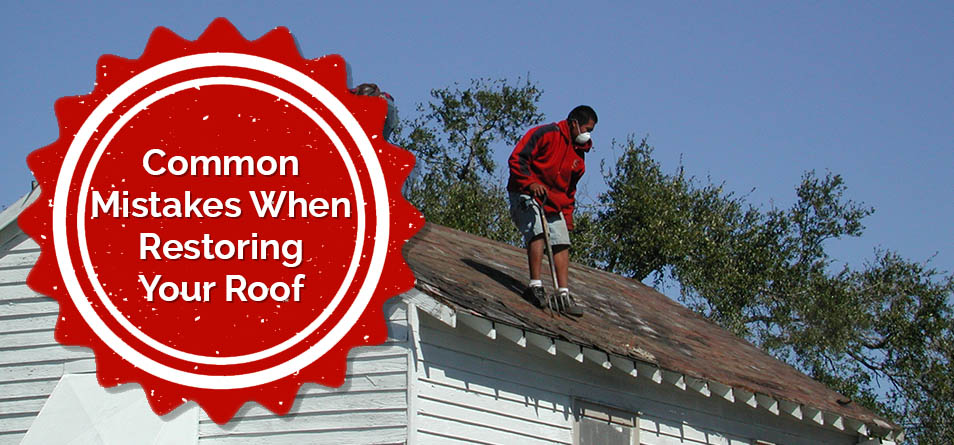 Common Mistakes When Restoring Your Roof
When it comes to repair and restoration for your Colleyville, TX home, roofing systems should be a high-ticket item on the list. Not only do roofs help make homes safe, they also serve as an appeal factor. This is why many homeowners opt for roof restoration. Let's review some common mistakes that occur when restoring roofs.
Forgetting Roof Problems
There are a number of issues that can affect both the reliability and qualify of roofing systems from weather conditions, installation tactics, as well as age. Due to this, there are cases when restoration is inappropriate and a full roof replacement is necessary.
Improper Inspection
Insufficient inspections can spell disaster when conducting a roof restoration. There are a number of issues that can damage a roof, which should be addressed prior to work beginning. Unfortunately, many homeowners do not inspect their roof, causing cracks to turn into holes and simple scratches into rust.
Considering Cost Over Safety
It is a common occurrence that homeowners will opt for roof restoration over replacement primarily due to its price. While buying a new roof is more expensive and takes more time, there are some instances when your Bedford, TX roofing system needs a complete overhaul.
Neglecting Support Structures
Roofing systems are prone to a number of problems, and when they are not addressed in a timely manner, can also affect roof support. Before restoring your roof, make sure that the support structures are intact.
Failing to Utilize Professionals
Although homeowners can generally do simple repairs, experts such as Charles Martin & Son Roofing should complete major problems or significant restorations. They have the skills and knowledge to restore roofs properly and effectively.